We are open! Following CDC guidelines to protect you and our staff.
PLOUFF'S MONUMENT CO., INC.
We will assist you in remembering your loved ones.
Welcome To Plouff's Monument 
PROUDLY SERVING OUR COMMUNITY FOR OVER 53 YEARS.
Plouff's Monument, Inc. is a well-known and respected business located in St. Albans, and Enosburg Falls, Vermont. We have been providing beautiful, quality crafted granite monuments and markers in the St. Albans and surrounding areas for over 53 years. Plouff's Monument, Inc. has earned a reputation for skillful work and honorable, dignified service of which we are very proud.  Steve has 53 years of experience in sales and designing and 47 years of sandblasting experience. These are some of the reasons why the majority of people in Franklin County choose Plouff's Monument Company.
Memorials are an important way of honoring and remembering the lives of our loved ones.
Plouff's Monument, Inc. is dedicated to helping families understand what is involved in creating a proper memorial by explaining the different concepts, traditions, techniques, materials, and design possibilities.
Memorials of all shapes, sizes, and colors from around the world are available, and any can be created to reflect the personality of the individual, place, or event it commemorates. With cremation becoming a more common practice, "non-traditional" memorials can help commemorate a person whose ashes have been scattered.  Memorials for pets are also available.
Appointments available in the privacy of your home are available.
Are you in need of a granite monument?
DON'T HESITATE, GET IN TOUCH WITH OUR MEMORIAL EXPERTS FOR A CUSTOM QUOTE!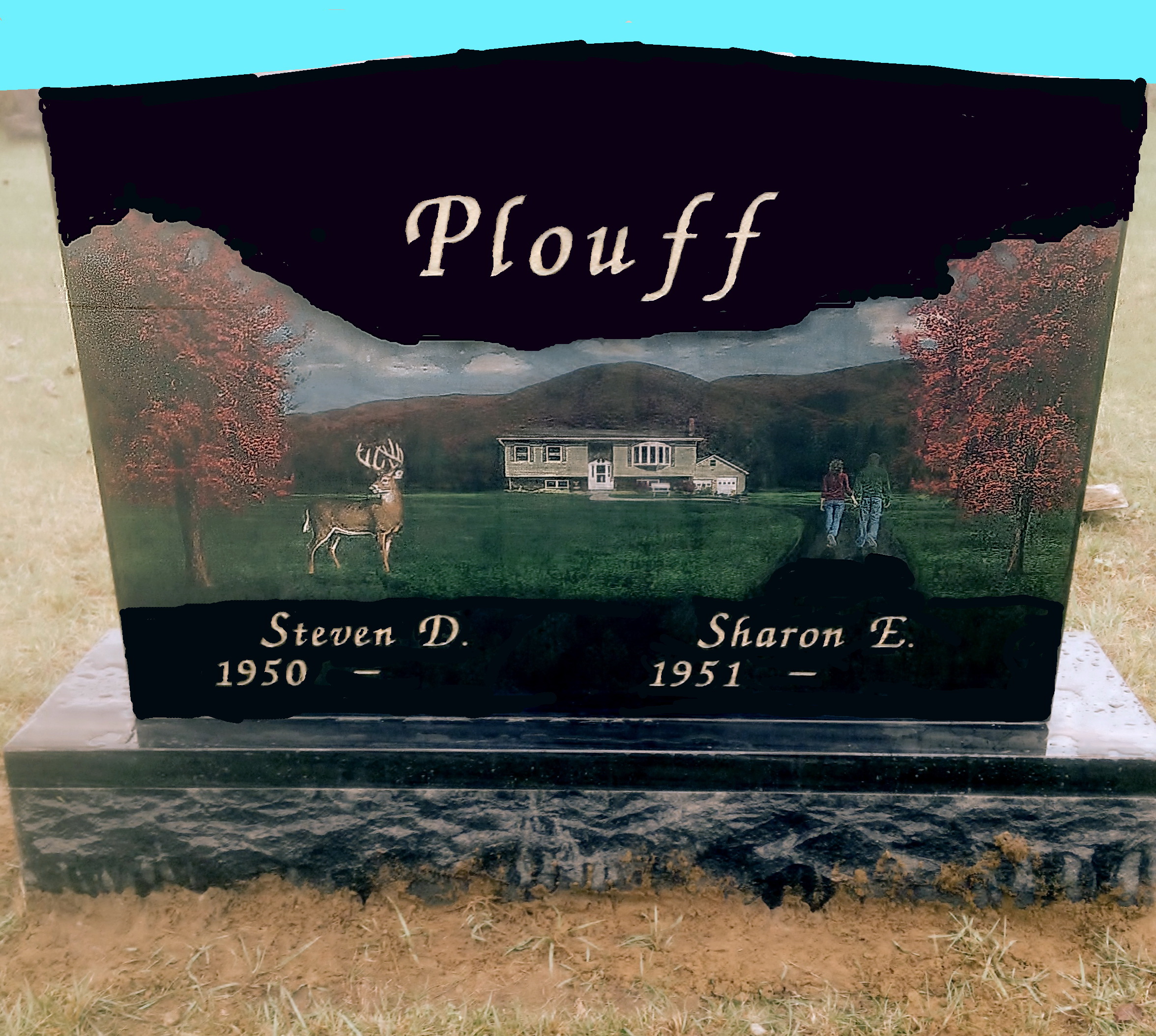 Our Locations
Please feel free to stop by our St. Albans location and one of our expert staff members will assist you with any questions you may have about monuments, headstones or markers or lettering, or cleaning. Enosburg location is available via appointment.
St. Albans
26 Swanton Road St. Albans, VT  05478
Let Us Lend a Helping Hand
St. Albans
26 Swanton Road, St. Albans, VT  05478